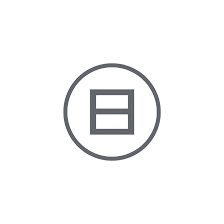 The Deal
316 Ferrars Street, SOUTH MELBOURNE
$760 Per Week - - FIRST 3 MONTHS RENT HALF PRICE*
For Lease - Available
OBVIOUS
*Inspection strictly by appointment only*
Newly renovated 3 bedroom, 2 bathroom cottage offering versatile accommodation with a separate first floor bungalow (bedroom and bathroom) and the joys of the South Melbourne lifestyle at your doorstep. Easy access via the South Melbourne light rail and a few moments from the CBD, South Melbourne markets, Albert Park village and Port Melbourne shops.
SEALS THE DEAL
Fridge, washing machine and a few TV's to up the ante! *First 3 months rent at half price on a 12 month lease. (After first 3 months rent will return to the rental figure as advertised/agreed)
**An update from on Whitefox Real Estate COVID-19: Private Inspections**
In accordance with the most recent Federal Government guidelines scheduled Open for Inspections are no longer permitted, however we are continuing to lease properties and doing so by means of Private Appointments Only.
Private Inspections are available strictly by appointment only. Please contact our leasing agent to make an appointment.
These times are unprecedented, and we are mindful of the community's health concerns and the stresses associated with all property dealings at this time.
Whitefox Real Estate remains open for business – we have adapted our processes to ensure that we can continue to safely meet your needs. Our commitment to our clients remains unchanged and we continue to deliver outstanding results in helping people achieve their property goals.
We wish you and those close to you the best of health and please contact our office should you have any questions.
Private Inspection Guidelines
To ensure the safety of our clients, the community and our team at Whitefox Real Estate , we respectfully remind all of our clients of the following arrangements.
We will be asking attendees to:
1. Contact the Agent managing the property to book a private inspection.
2. Not enter the property if:
• You have returned from overseas in the past two weeks
• You are unwell or have a fever
• You have come into contact with someone experiencing flu-like symptoms
3. As per the health guidelines, please maintain a distance of 1.5 metres from others and avoid physical contact, including shaking hands.
4. Apply hand sanitiser, if available.
5. Refrain from touching household items, such as door handles, cupboards and tapware.
6. Registration will be required to enter and you must complete the Disclosure form for Prospective Tenants before you enter to the premises .This form will be available at all inspections