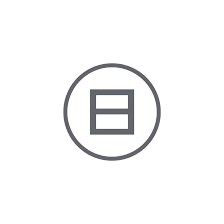 The Deal
64 Park Road, MIDDLE PARK

Leased
OBVIOUS
Faultless designer accommodation by Jackson Clements Burrows & stylishly furnished to match, this truly executive-level residence is ready to occupy today. Oozing with quality from every surface & fixture, its versatile & space-economic layout provides areas of openness & separation (read: privacy) to suit every home occasion. Upstairs, the spacious master retreat has its own magnificent bathroom (one of two in the home) and overlooks some of the areas most architecturally significant houses. Downstairs, a further two bedrooms, or one plus a sitting-room, central bathroom, and striking open kitchen & dining area culminate in a resplendent, fully-manicured courtyard.
SEALS THE DEAL
The location, the postcode and a lifestyle that comes with living in Middle Park.
To ensure the safety of our clients, the community and our team at WHITEFOX Real Estate, we respectfully remind all of our clients of the following arrangements.
We will be asking attendees to:
1. Contact the Agent managing the property to book a private inspection.
2. Not enter the property if:
• You have returned from overseas in the past two weeks
• You are unwell or have a fever
• You have come into contact with someone experiencing flu-like symptoms
3. As per the health guidelines, please maintain a distance of 1.5 metres from others and avoid physical contact, including shaking hands.
4. Apply hand sanitiser, if available.
5. Refrain from touching household items, such as door handles, cupboards and tap ware.